This post was previously published on the BucketList.org blog in August 2014.
As cold temperatures move in on the northern hemisphere, many are looking to book beach vacations in the coming months. In my first year of getting out of debt, a beach vacation was a top bucket list priority for this Midwesterner living in the Northeast.
Now, there are lots of websites to help you find a great beach spot and figure out what to do once there, so this post is written more for those who've never really spent a week on a beach before.
6 tips for the best beach vacation:
Ditch the TV
Before arriving, ask the hotel/rental manager/landlord to remove the TV from your room. Seriously, don't get sucked into Law & Order SVU reruns. You'll wonder where your vacation went and you'll feel less relaxed. Short of asking, unplug the TV and drape something over it to reduce the temptation.
Sunrise and Sunset
Early in the vacation, catch both a sunrise and a sunset. Who knows, this may become a rejuvenating daily practice.
Tourist Attractions
Decide how you want to handle the tourist attractions. I prefer to binge on them for full days, albeit separated by lazy days on the beach. Maybe you'll want to see something "in town" every day.  That leads us to…
A Beach Vacation Schedule
Establish something of a schedule for your beach vacation. I'm not talking alarm clocks and itineraries; save that for your European vacation. But, a loose schedule ensures you get what you want. This could include: sunrises/sunsets, morning swims, two martini lunches dockside, afternoon naps, dancing, fishing, and so on.
Of course, remain open to the random accordion and fiddle duo on the street. That might become the most enjoyable memory of the vacation.
Local transportation
Renting a car may be convenient, but it can isolate you too. Check local bus or train options or even a bike or boat rental. While in St. Petersburg, Florida, I rented a bicycle for the week. The 37 mile Pinellas County Trail was an endless delight.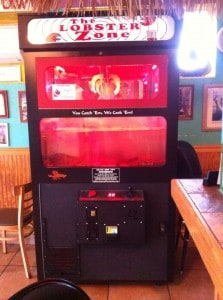 Food
If possible, do some cooking on your own, but eat out at least once a day.
Grocery shopping in a seaside town can be an adventure in and of itself, with local produce, fresh seafood and farmer's markets still functioning long past their counterparts in the north.
I prefer to find a coffee shop for breakfast, eat out at a new place for lunch every day, and cook dinner at "home." After-dinner drinks and snacks can give you a taste of the restaurants and nightlife.
The Best Beach Vacation
If you're a bit of a landlubber, a beach vacation can be an exciting and intimidating thing. Just keep in mind that the beach is meant for relaxing and it's the perfect opportunity to get some sun while your friends at home are still in their parkas and boots.