This post was previously published on the BucketList.org blog in November 2014.
Are some of your bucket list goals pretty wild? Way outside your comfort zone, not to mention your budget, skill or ability zones? And are you afraid you may try and fail at some of these goals? Then you and I have some things in common.
My bucket list is the To Do list of an adventurous, athletic, wealthy genius. I love who I see when I look at that list: Michelle on top of mountains, Michelle racing cars, learning languages and living like an expat, owning a radio station and fighting with nunchucks.
And I've tried to live up to this person. Oh, how I've tried. I have also fallen short on several occasions.
For years, I had a bucket list that gathered dust because I was deep in debt.
Once I got out of debt, I went on my first beach vacation and ended up watching too much TV, with the beach on one side of my rental and a bike path on the other.
Last year, I attempted to bicycle around Vermont using Adventure Cycling Association maps. I biked for two days and called it quits on a painfully long and steep hill.
This year, I went out on the Long Trail, a 272 mile path along Vermont's Green Mountains. I made it 60+ miles battling bum shoes, broken tent poles, a too-heavy pack, and physical activity beyond my ability.
Amidst all of these "failures" – this is where we start using quotes around that word – I learned how to work the experience.
1. Listen to the way you frame failure
What does the voice in your head say? "I'm a failure, a loser, a quitter." "I can't do this." "I'm just not good enough or fit enough or I don't have the money or the willpower."
Articulate the voice so it's not insidious. (Insidious: a slithery word meaning causing harm gradually, in a way that won't be easily noticed.)
You may even need to write the thoughts down – get them on paper and out of your head.
2. Reframe failure so you can move forward
If the thought is "I can't afford this," move that to "I am saving up money to make this happen." If you feel like a quitter, at least give yourself credit for dreaming, for starting.
This is where you write your own story, the story of your life, really. So don't make yourself the villain: you should be the hero! Flip every negative comment into a positive or constructive assessment.
3. Constructively assess the "failure"
Take stock. Write down or verbalize every lesson you learned, from the most basic, tactical lesson to the larger questions about yourself and life.
This honors the experience.
4. Design your next step
Don't continue to wallow in the "failure" and don't, either, just bask in the glow of the lessons learned. Design your next step, whether that's trying to achieve your goal in another way, preparing better for a second try, or moving on to another bucket list goal.
If you're the hero of your own story, don't make it a one-act play, make it an epic!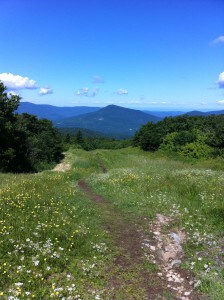 Failure Moving Forward
Maybe your bucket list was the brainchild of a younger you and it no longer fits.
Maybe, by learning what you don't enjoy, you've freed up resources for other things you do enjoy.
Or maybe it's time to change everything, because the person your bucket list reflects is the person you want to be.
It's true: I haven't completed the Long Trail – yet. But I know what I need to do for next summer. And the bike trip has a new deadline. I've also conquered my debt and am living a life I love, even if it sometimes means watching too much TV on a beach vacation.
There aren't too many "failures" when it comes to your bucket list. There are, however, bumps, bruises, scrapes, lateral moves, and lessons learned. But if you see that as part of the fun, your bucket list will teach you lessons and provide you with unexpected adventures for the rest of your life.