In the fall, I started working with a coffee shop owner who knew he needed to be more active on social media. More than just active, he knew he had a few challenges and opportunities on his hands. First, his customers – and even some of his staff – didn't know about many of their sustainability practices. For example, they serve organic coffee and recycle all of their coffee grounds with a local composter. The ethos of his coffee shop wasn't being promoted or even shared.
Also, he wanted to share more local news and more information on the sustainable coffee industry, to supplement posts and shares about his own shops.
This is a case study of how we produced some astounding results in just one month.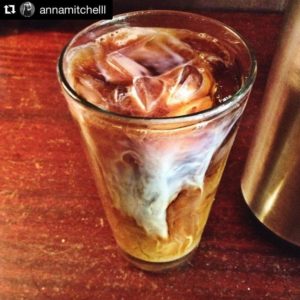 After getting a handle on the current state of my coffee shop client's Facebook, Twitter, and Instagram accounts, and after hearing about his goals and desires for the channels, I had a lot of housekeeping to do.
First, there were three Facebook pages devoted to two shops and a coffee truck. My client wanted them combined, so I worked to merge the accounts, being sure to save all previous collateral materials, like photos and reviews. Once the accounts were merged, I updated the Page info, ranging from the hours and contact info to the bio and header photo. Twitter and Instagram required some comparable polishing, needing new header photos, corrected links to the website, and even a transfer, on Instagram, from a Profile to a Business Profile, which gave us more analytical info on the account.
Next, I had to dive in and see what kind of material we were working with. This is when I discovered that there was a lot of user-generated and even media-generated content out there about my client. Customers were checking in and sharing photos, comments, reviews, and posts on Facebook, Instagram, Yelp!, and, to a lesser degree, Twitter. I saved all the links to those posts and slowly began to share those. It was especially great to see the very good, very artistic, photos people had shared on Instagram. I could repost those and even send some over to Facebook and Instagram.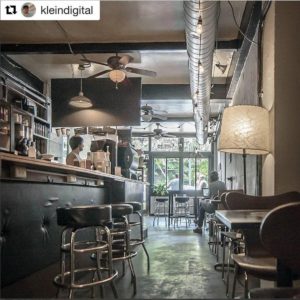 This was also the stage at which I set up a Google Alert for my client, so I could be sure to receive a notification any time someone mentioned them. I recommend this to all of my clients as a way to stay on top of news and reviews. My initial searching on my coffee shop client produced some great media hits, many at the national level, which I was able to tweet and share with great success (engagement).
At this point, I had enough content to slowly move us up to a regular sharing schedule, including 2+ times per day on Facebook, 3+ times per day on Twitter, and 1+ time per day on Instagram, plus regular monitoring and engagement, which was included in my fee.
The content came from the client, who shared images, news, and announcements with me via text and e-mail, but also user- and media-generated content, local news, comments and reviews, coffee industry news, and non-profit news from the organizations the owners supported.
After a month, the numbers were pretty impressive:
On Facebook, Page Reach went up 515% and Engagement was up 75%.
On Twitter, Impressions skyrocketed a whopping 4,181%, Profile Visits were up 143%, and Mentions were up 500%.
On Instagram, the Analytics for the Business Profile didn't give me much month-over-month data, but, anecdotally, I could see that engagement was going up in terms of both Likes and Mentions. I think it especially helped for users to see that we were sharing and loving their content.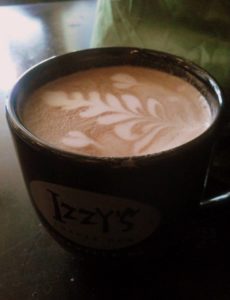 This one-month case study is a great example of how a small business can leverage social media to spread their message. More eyes can see your logo, your name, and your message, through social media. You don't have to wait for them to pass the shop or come in before communicating with them. Also, user-generated content can make you look great, without the extra expense of hiring a photographer to capture your space. And when you share content a customer has already shared, you create a more loyal and excited customer.
If you would like to see what it would take to grow your reach on social media, please feel free to contact me. This is exciting work and I'd like to support your business!