There's no denying that social media can be a huge responsibility to take on within your work. For those who use it personally, it becomes real obvious real quick how much of a timesuck Facebook, Pinterest, YouTube and other channels can be. So it corresponds that managing social media professionally can be intimidating.
But how much time does it really take to have a professional presence on any given channel on behalf of your organization?
In this post, I'll outline a few levels of engagement, from minimal to moderate to pro. All of these are meant to be a professional level of engagement, but I've worked with clients who have many other pressing concerns in their days. I understand. So I offer these levels with the small staff, either non-profit or small business, in mind.
Managing Facebook
Minimum: 5-10 minutes per day. Publish occasional posts. Check for post comments and incoming messages.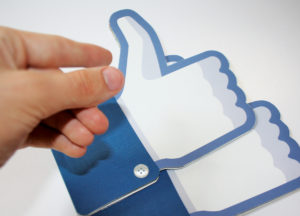 Moderate: 15-20 minutes per day. Publish more frequent posts. Check for post comments, incoming messages, shares, mentions, and respond with minor comments on behalf of your organization.
Pro: 30-60 minutes per day. Publish regular posts and ads. Check for all of the actions mentioned above, plus check your page stats, analytics, program future posts, and dive into promoted posts and advertising.
Managing Twitter
Minimum: 5-10 minutes per day. Publish occasional tweets. Check for retweets (RTs). Like any mentions, shares and RTs.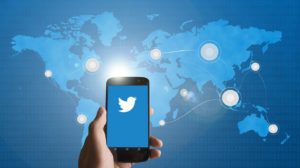 Moderate: 15-30 minutes per day. Publish more frequent tweets. Check and Like any of the actions above. RT relevant conversations or mentions. Thank followers who RT your tweets.
Pro: 30-60 minutes per day. Publish regular posts and ads. Take all of the actions mentioned above, but really begin to engage in conversations with your followers, with people you follow and with thought-leaders in your field.
NOTE: Twitter is a fast-moving critter. If your organization has any kind of presence on this channel, I would try to check it two or more times per day, so your followers see your engagement more frequently. The time frames above still stand, just split them up.
Managing Instagram
Minimum: 1+ minute per day. For the small non-profit, post photos and quick comments whenever you have an event or news.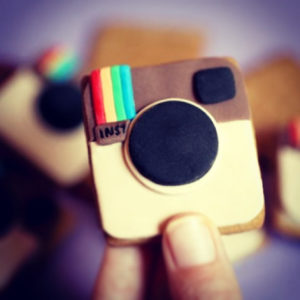 Moderate: 5-10 minutes per day. Post photos to Instagram for any event, news or sight worth seeing. At some point, you should be reaching toward a post a day. Begin to get more descriptive with the caption and hashtags. Follow other accounts and like what you see or what's relevant to your organization or business.
Pro: 10-30 minutes per day. At this point, you should be reaching toward 1-3 posts per day. This will necessitate a strategy or plan on how to get all those photos into the pipeline. Also, follow the engagement tips listed above.
NOTE: Instagram is a fast-moving critter like Twitter. And small non-profits or businesses shouldn't move up to the Pro level unless they really have a fan base on this channel and/or see that their engagement stats make it worth the time.
Managing YouTube
Minimum: 0 minutes per day. I don't know of a single small non-profit or business that should be engaging on YouTube. I'm talking about very small entities who don't yet have the resources for the next level…
Moderate: 30 minutes per week. If you have a news clipping service, video camera equipment or a communications person with an iPhone, you can begin sharing unedited videos and clips on YouTube.
Pro: 4-40 hours per week. Continue the sharing mentioned above. Assess YouTube as a channel: does it support your mission and provide an opportunity for ROI? Can you educate people, increase donations or sales, share sharable clips? If so, this is when a YouTube strategy, complete with staffing, editing software, and the purchase of some decent cameras come into play.
NOTE: If you have videos, upload them to Facebook first. With Facebook's autoplay feature, you'll get more views of the videos in that first day. Afterward, upload the videos to YouTube for long-term linking and sharing.
Managing Pinterest
Minimum: 5-10 minutes per day. Pin your own website content, as well as news mentions to your Boards. Check Pinterest for engagement.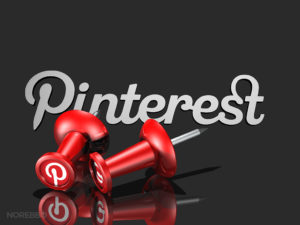 Moderate: 15-30 minutes per day. Take the above actions, but begin to find other resources to pin to your own boards. For example, a homelessness non-profit can pin new data to a Board called "News" or a small business can pin a how-to article to a Board called "Resources."
Pro: 60+ minutes per day. Take the above actions, but identify a niche or area of expertise for which you'd like to be known on Pinterest. Then begin creating content for that niche, through website content, blog posts, tailored news releases, or by digging up other pieces of content and building extensive boards.
NOTE: Pinterest is very visual and has a few topic areas in which it excels (as judged by engagement). Stats, research, sales, appeals, etc. aren't those top topics. With any social media channel, and Pinterest in particular, keep in mind that users are on these channels mostly for entertainment and connection. So provide content that is visually compelling, tells a story, or offers benefits to them, such as ideas, instructions, inspiration, etc.
Managing Google+ or Snapchat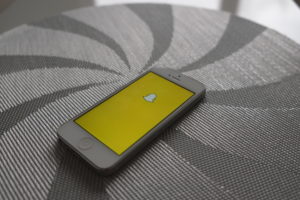 For my small non-profit and business clients, I don't often recommend a presence on these channels. They can be very valuable, for the right entity and the right audience, but the other channels are much more likely to have your audience on them. If you're worried about how many minutes per day you're spending on other channels these two probably aren't for you.
NOTE: However, for a non-profit working with youth or for a small business targeting youth, I would highly recommend Snapchat. And if you can come up with clever or compelling messages, it's just a matter of a few minutes creating quick clips each day or week, whichever you can manage.
Managing LinkedIn
Think of LinkedIn as the Facebook for professionals.
Minimum: 10 minutes every week. Create a Business Page for your non-profit. Some small business owners can get away with using their personal profile to represent their business, but may have reasons to separate the two, so consider creating a Business Page. Share your job postings to this channel. Check weekly for engagement.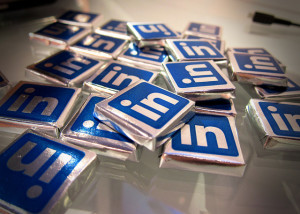 Moderate: 30 minutes every week. Take the above actions. Begin to share news about your organization, either from your website, blog, news coverage or just by posting text-and-photo status updates.
Pro: 60+ minutes every week. Take the above actions. If you're really feeling the ROI (return on investment, as judged by post engagement, followers and click-thru), increase your activity and add in engagement with other pages and thought leaders in your field. Consider publishing Posts, which are like blogs housed on LinkedIn.
Managing social media in 10 minutes a day…Really?
In determining how much time you allocate to social media, you want to look at several factors besides just how much time you have. These factors include:
Where your biggest following already is.
Where you already get the most engagement.
Where you get the most conversions from. As in, which channels produce the most donations, sales, click-thru rate or other important metric, which can be found in your Google Analytics.
If you don't have a full-time digital manager, or even a staff member partially devoted to digital media, you'll want to focus on your current assets. Don't worry about adding new channels unless you know your core audience is definitely shifting in that direction.
And if you'd like help moving from the minimum to moderate levels of engagement or even up to pro, contact me. I can offer a variety of services, from assessing your current channels and opportunities to setting your staff up for success on a new or existing channel, to even running your digital program with or for you.
If you have a quick question, post it in the comments below and I'll respond asap.