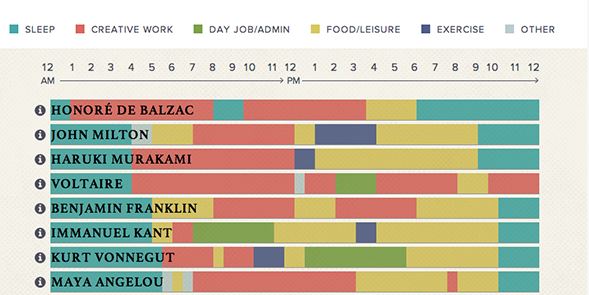 I'm fascinated by how things (and people) work. So imagine how interested I was in this infographic about the daily routines of famous creative people.
Once you've got a handle on the color coding and the creative people documented in it, click on the image to bring it up in a new tab.
On the Podio webpage, you can toggle between the daily routines. Interested in the sleep routines of your favorite creatives? Click on Sleep in the legend and you'll only see that category in the chart. Likewise, with creative work, day jobs, etc.