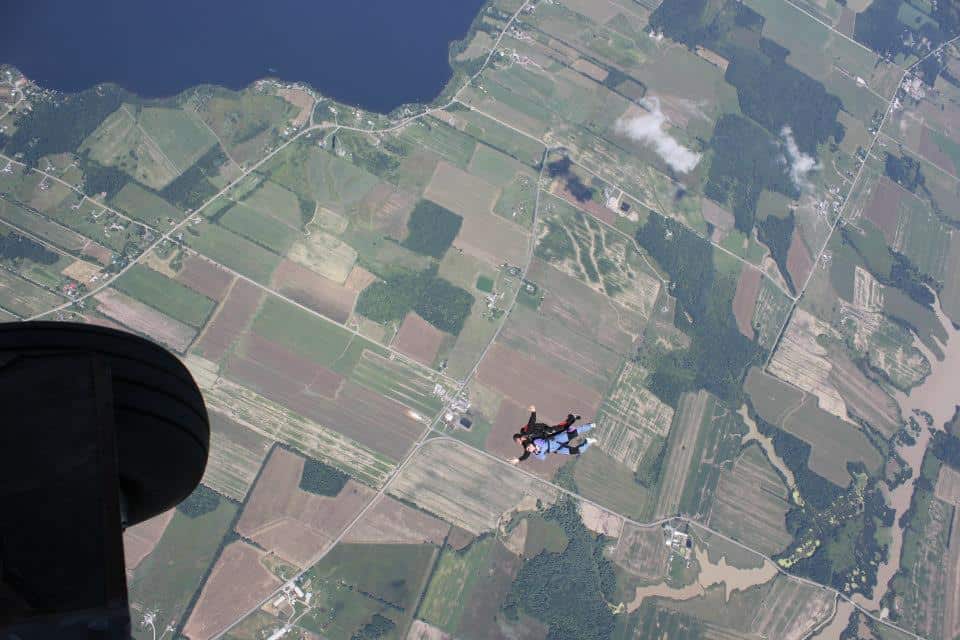 This post was previously published on the BucketList.org blog in August 2014.
Skydiving was one of the first bucket list goals I crossed off, mostly because it doesn't take a lot of time or money. It also became one of the most thrilling experiences of my life.
A lot of people said I was crazy and shook their heads, but eventually I found four coworkers willing to strap a stranger onto their back and jump out of a plane with nothing but parachute.