The search for the greatest author. This is my latest dive into the Greatest Books list, compiled from GreatestBooks.org, Pulitzer winners, National Book Award winners, and the Modern Library novel list.
In my continued fun with pivot charts, I decided to see if one author, or several, stood head and shoulders above the rest. Numerically, this is determined by simply seeing which authors have the most published works on these combined lists.
And it looks like we have the two Williams, Shakespeare and Faulkner, on the top of the list: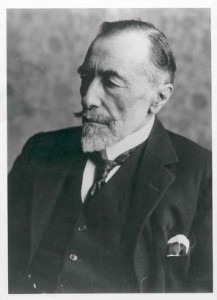 6 Shakespeare, William
6 Faulkner, William
5 Bellow, Saul
4 James, Henry
4 Roth, Philip
4 Conrad, Joseph
4 Updike, John
3 Cather, Willa
3 Hemingway, Ernest
3 Lawrence, D.H.
3 Waugh, Evelyn
3 Forster, E.M.
3 Joyce, James
2 Nabokov, Vladimir
2 Tolstoy, Leo
2 Fitzgerald, F. Scott
2 Doctorow, E.L.
2 Gaddis, William
2 Homer
2 Richter, Conrad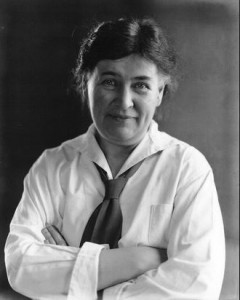 2 Huxley, Aldous
2 Styron, William
2 Dostoyevsky, Fyodor
2 Austen, Jane
2 Jones, James
2 Morris, Wright
2 Wharton, Edith
2 Naipaul, V.S.
2 Wilder, Thornton
2 Cheever, John
2 Dreiser, Theodore
2 Stegner, Wallace
2 Lewis, Sinclair
2 Tarkington, Booth
2 Mailer, Norman
2 Ford, Ford Madox
2 Malamud, Bernard
2 Welty, Eudora
2 Mann, Thomas
2 McCarthy, Cormac
2 Woolf, Virginia
2 Kafka, Franz
This list only includes authors with more than one title on the Greatest Books list. In trying to be succinct, I left out the singletons, but you can still download the entire Greatest Books list here.
Since I've been very involved in this list – reading it, tabulating it, citing it, etc. – I suspected that Shakespeare and Faulkner would come out near the top. I've repeatedly skipped their names when deciding which book to read next and generally ignored their sections at the library, so I know how much of the Greatest Books list has their byline.
It's true, I'm not a fan of either Shakespeare or Faulkner. I was seriously rooting for Saul Bellow or Philip Roth near the top of the list. Some others that are my favorites: Joseph Conrad, Willa Cather, Aldous Huxley, Virginia Woolf and Franz Kafka.
Working my way through this project, I've been exposed to authors I may never have discovered on my own, like Bernard Malamud, Booth Tarkington, and Eudora Welty. And this list of fiction is entirely different from my own home library, which is dominated by:
Thomas Moore (7 titles)
Alice Miller (6 titles)
Wendell Berry (5 titles)
Margaret M. Blanchard (5 titles)
David Whyte (3 titles)
Malcolm Gladwell (3 titles)
Herman Hesse (3 titles)
Tee Corinne (3 titles)
Laurens Van der Post (3 titles)
Since the top two authors on the Greatest Books Greatest Authors list aren't my personal favorites, the idea of numerical – or, one could say, repetitive – greatness is all the more curious. Even Saul Bellow and Henry James might not be the third and fourth authors that most readers mention when asked who the greatest authors might be.
So let me ask:
Who are your favorite authors?
And what do you think about the authors at the top of this Greatest Books Greatest Authors list?