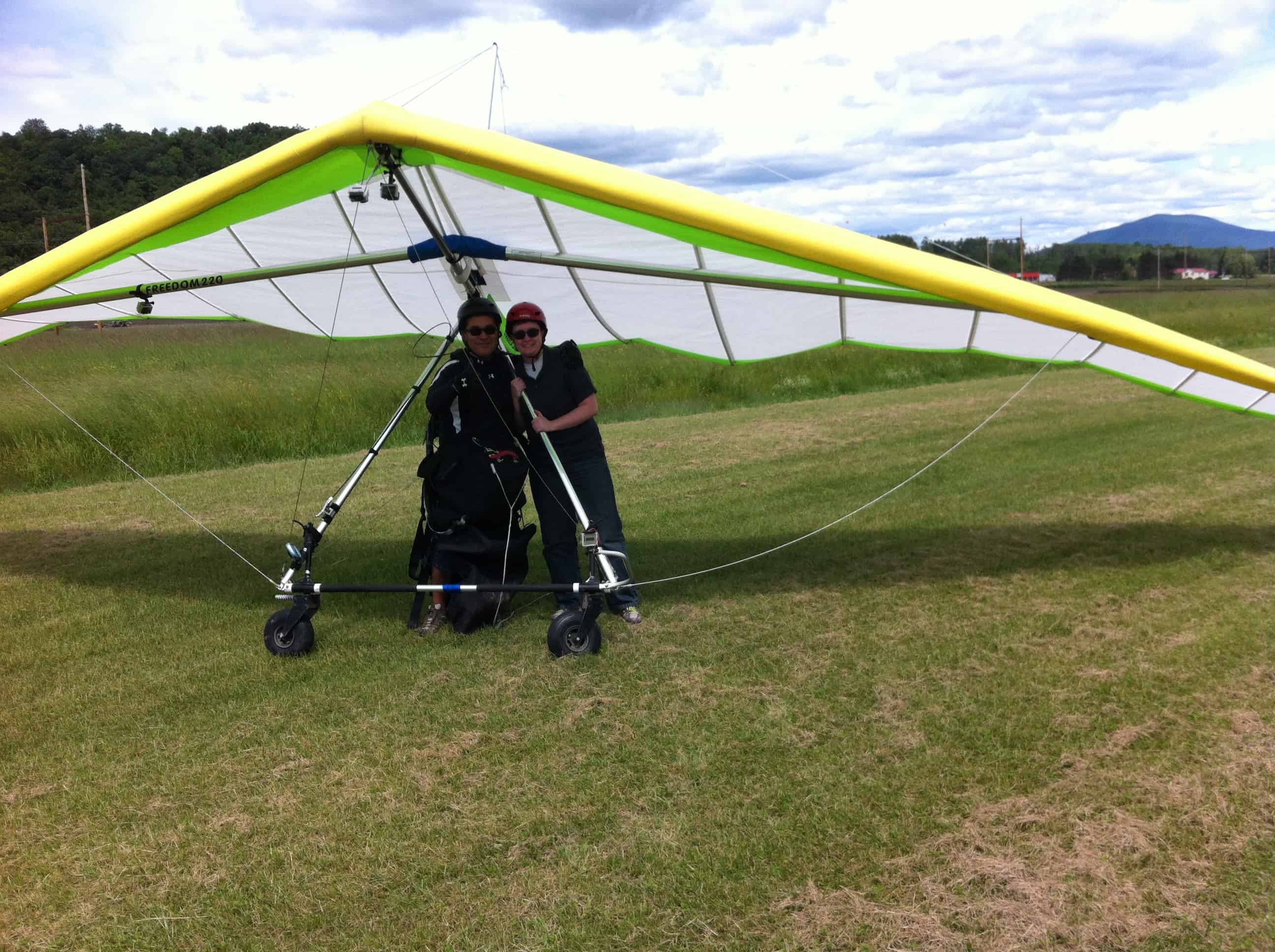 This post was previously published on the BucketList.org blog in November 2014.
Hang gliding is the perfect bucket list goal for those who've always wished for the super power to fly.
A hang glider is a triangular sail with an aluminum frame. This is different from a paraglider, which is more of a parachute. In a hang glider, you're facing down and forward like Superman, while in a paraglider, you're in more of a seated position. The two are often confused, with paragliding showing up on more bucket lists, but I'd like you to consider hang gliding too.
Last summer, I went hang gliding at Morningside Flight Park. I drove down to Charlestown, NH on a Friday after work and set up camp next to "The Castle," a tiny cabin atop a hill on their property.