Inbound marketing is a technique for bringing more fans into your non-profit engagement funnel by providing them with a product, service, or piece of content for which they give you their name, contact info, and permission to contact them in return. It's an underutilized marketing tool in the non-profit world, but can reap major rewards for the creative organization.
This is a blog post about an inbound marketing technique I utilized at a statewide non-profit, which expanded our reach in terms of both numbers and types of supporters as well as type and topic of content on the web. It eventually got us recognition from the national Meatless Monday campaign and was a fun project to work on.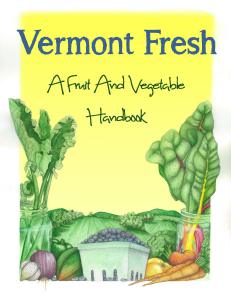 At the Vermont Foodbank, where I was the digital media specialist for three years, we had a small cookbook, Vermont Fresh: A Fruit and Vegetable Handbook. It offered simple instructions and recipes for budget meals, plus information on growing and storing the vegetables featured in the book. As soon as I saw it, I knew we had an inbound marketing tool.
We created a landing page for Vermont Fresh, briefly describing the content, and offered visitors the opportunity to download the cookbook as a PDF for free. We only asked for their name and e-mail address, hoping to make the "cost of entry" as low as possible. Oh, we also asked visitors to tell us their favorite fruit or vegetable! This was a fun addition, but gave us interesting new data! We linked to the PDF in the confirmation message and utilized a bit.ly link to further track the downloads.
In two and a half years, 320+ website visitors downloaded the handbook. More than 80% of those were entirely new names to our database, which meant we could communicate with them via e-mail and direct mail for news and fundraising.
After the initial set up, this was an entirely passive way to bring people into the fold. It also provided us with the opportunity to expand our volunteer opportunities, social postings, and keyword optimization. Here's how:
While the Foodbank has several facilities at which supporters can volunteer, there isn't a facility or an opportunity within reach of every community. Online volunteer opportunities were needed. We also had a blog that, in the beginning, I wondered how we could get more content onto. And on social media, I wanted more dynamic, positive, and engaging posts alongside our anti-poverty and food bank news. Vermont Fresh was the perfect solution to all three problems.

We offered potential volunteers the opportunity to "test and taste" recipes from Vermont Fresh, in their own kitchens, at their own convenience. They would need to pay for the ingredients, but they also got to eat the meal when they were done – plus, all of the recipes were fairly low-budget. In return, we asked them to give us a better idea of how accurate the recipes were, how much they really cost, and to provide photos and commentary on the process and end product.
I then edited and published a blog post including our original recipe, excerpts about cooking and storing vegetables, the volunteers comments and photos. These were published every Monday as part of the Meatless Monday movement, since most of the recipes were meat-free. Eventually, we garnered the notice of the national Meatless Monday folks. We were invited to post a badge on the blog which indicated we were official Meatless Monday bloggers and we could pin our blog posts to their Pinterest boards, which generated more web traffic (and inbound links) for us.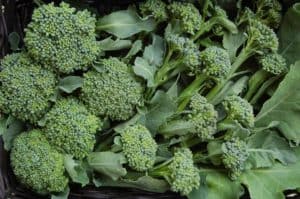 At the end of 2.5 years, more than 20 individuals, families, and groups had tested and tasted our recipes. On the blog, 10% of our traffic came in through a Meatless Monday blog post. And the posts were some of our most effective, shared, and talked about posts, especially on Facebook and Pinterest.
Running the volunteer effort for the blog posts was a little bit time-consuming, but I refined our messages and blog post format each month, making it more and more efficient. And seeing the results, both in terms of traffic, conversions, new names, and anecdotal feedback was validating.
Non-profits can run inbound marketing programs like this if they have some piece of content they can put behind a subscriber form. Maybe it's a cookbook, but it could also be a fact sheet, resource list, how-to or FAQ sheet, video, or a white paper on important information for your field. If it's something your supporters would like to access or download, consider utilizing it as inbound marketing.