If I asked where your non-profit or small business needs to be, online, what might your answer be? You might say you need a website or a Facebook page, right? That's what everyone's telling you – your web-savvy niece, your professional association, the workshops you attend, and more.
But a significant number of small businesses and non-profits already have a website or a Facebook page and they're not getting found by the right clients or customers. What gives?
Many of those small shops are missing the first step. Before ever starting a website or social media presence, you need a fully-formed presence on Google Places and Google Maps.
Google Places and Maps are the modern-day phone book listing. If you have a non-profit or small business that people need to physically find, to buy things or get services, you need to be in these two places first, before ever thinking about a website or social media.
What are Google Places?
Think of a national or international retail business in your community, like a supermarket or chain store. Google them. On the upper right of the search page, you'll likely see a box with their logo, some photos, a map, their hours, and a lot more information. This is a Google Place profile.
What are Google Maps?
Let's do the same exercise, but search for the business at www.google.com/maps. When the business appears on the map, you'll likely see their business info to the left. This info is pulled from their Google Places profile.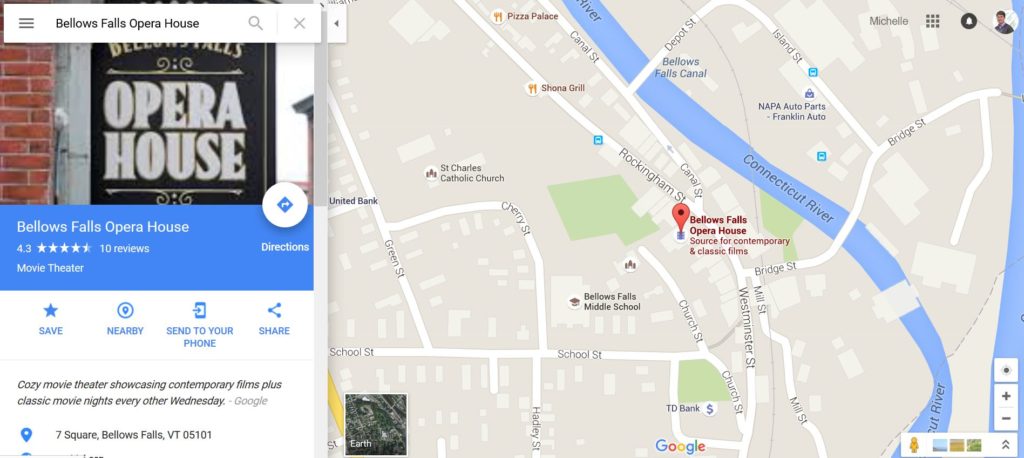 Why are Google Places and Maps important?
First do this: search for your business on Google or Google Maps. You may see incorrect business hours, user-submitted photos, reviews, or other content which you haven't submitted nor do you currently control. The fact that there is, or isn't, info out there on your business that's not under your control should be reason enough to prioritize Google Places and Maps.
But then think of this: how many people do you know who own and actively use phone books anymore? If you're over 60, you probably know a number of people. If you're over 50, you might know a few. But people under 50, and definitely those under 40, are using the internet to look things up, often on the go on their mobile phone.
Google Places and Maps are the modern-day phone book and you need to be there.
And here's the good news: getting your listing in these locations is wildly simpler than setting up a website or starting a social media presence. Here's how to do it:
Editing Google Places
Follow these steps:
Google your business name.
If a basic profile comes up to the right, click on the phrase, at the bottom of the box, "Own this business?"
You will then be asked to accept their terms and conditions and verify you are the owner. Most businesses will be asked to verify via snail mail. You'll receive a postcard with directions. A few select others can verify by phone or instantly online, but those options are often for larger businesses whom Google has verified in some other phone- or web-based way.
Follow the instructions Google sends to you. They'll probably send you to a link like https://business.google.com/manage.
Click on each section and fill in your business information, including logo, photos, hours, address, contact info, social media accounts, and more.
Click Save for each section.
Besides the verification time, getting your business or non-profit on the map should only take a few minutes. Have your details ready, including photos, and it will be a zip! Then test out your efforts by searching for yourself again and see how Google arranges the details.
If things ever change on your end, such as hours or services offered, be sure to change your details with Google! That can be done by going right back to the link they sent you to edit info in the first place.
If you need help with this process, post your questions in the comments below. And if you'd like to just hand off this kind of stuff, hire me! We'll make sure you get found.