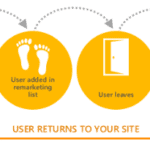 Inbound marketing, as I've written about before, is a technique for bringing more fans into your non-profit engagement funnel by providing them with a product, service, or piece of content for which they give you their name, contact info, and permission to contact them in return. It's an underutilized marketing tool in the non-profit world, but can reap major rewards for the creative organization.
But inbound marketing requires a major shift in thinking for most non-profit staff. First of all, it usually requires a product, like a white paper or ebook, when we're used to providing services. Second, it requires non-profit staff to think of themselves as authorities when we're much more used to thinking of ourselves as servant leaders. And third, it requires us to withhold something in return for a name and contact info, something we don't often do.
So, with these major barriers in mind, this blog post is a starting point for you to think about inbound marketing ideas for non-profits – to get more people involved in your cause.